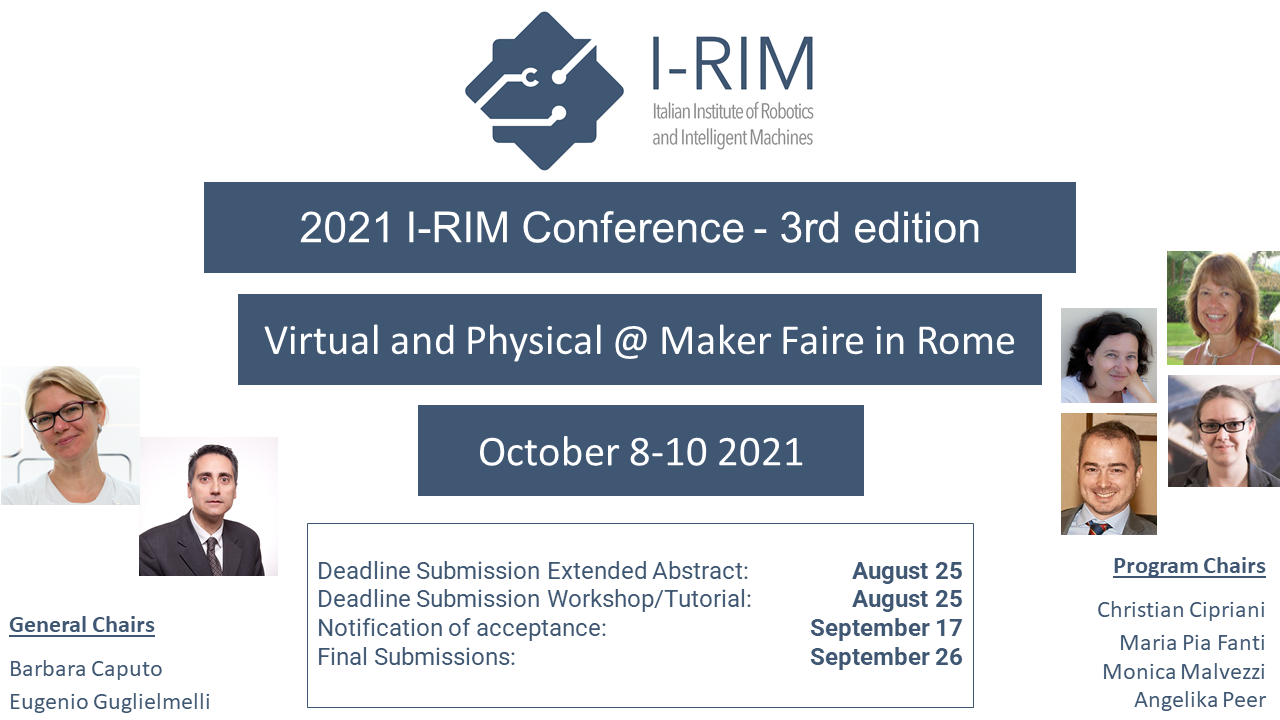 For the call for papers check here
Are you an author? Here's what you need to do!
To present your work at I-RIM 2021, you have to prepare a brief video presentation (5 minutes, MP4 format, max 200MB) in which you explain your work. You can use your slides and our official I-RIM 2021 template.  Remember to upload your video at this link, not later than September 26, naming the file as IRIM_21_N_Author.mp4 where N is the number of your manuscript.
Remember to upload on Easychair the updated version of your manuscript before September 26.
Your work will be presented live through a poster presentation. Remember to print in advance and bring with you the poster. The maximum size is 70x100cm (vertical orientation). Please place the number of the paper close to the title, because we will prepare a QR code to link your poster with your video. You may you the template on this link.
The Authors of accepted papers are required to register to the conference (one registration covers one paper), and to be physically present in the Poster room during the assigned time slot. You will find the details of the program, together with the instructions for registration, in the page How to join.
Looking for us?
This year, we will meet physically in Rome, inside the marvelous locations of Gazometro and NABA, Nuova Accademia delle Belle Arti, in the Ostiense district. All the details are given here.
Useful Links