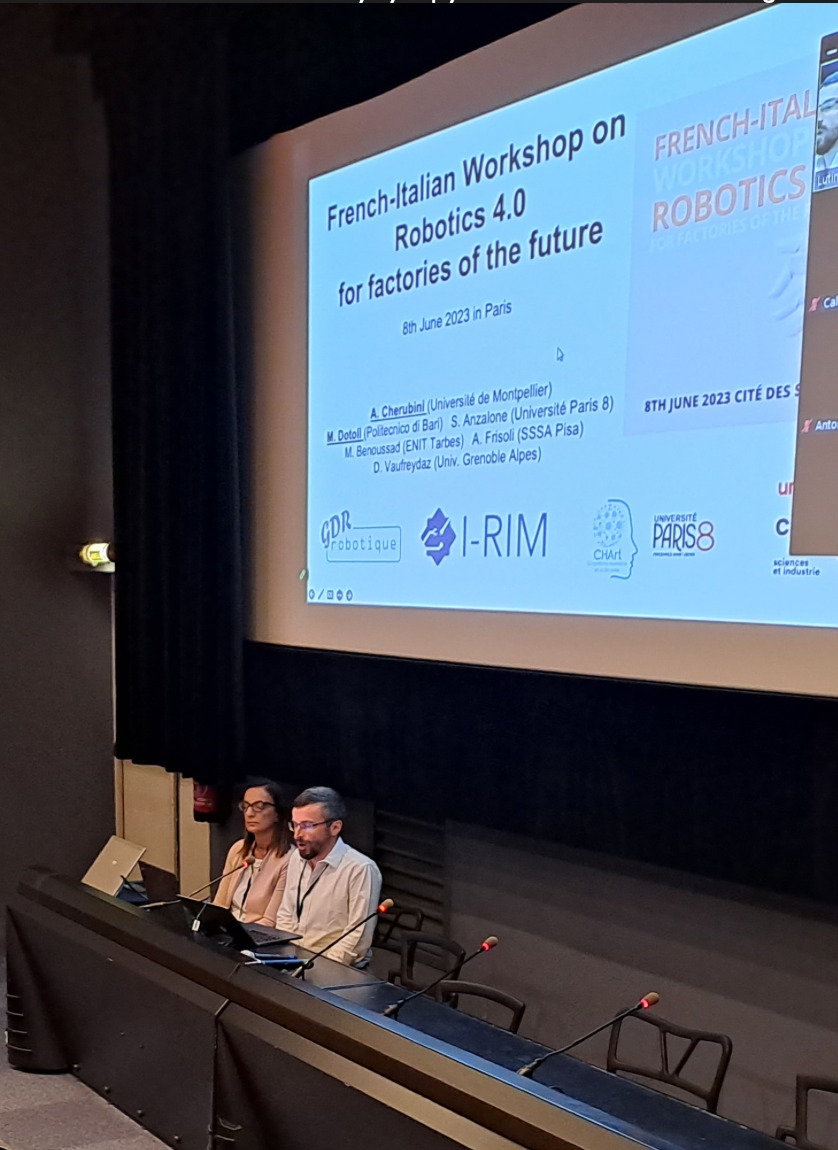 Negli ultimi decenni, l'evoluzione tecnologica ha rivoluzionato il settore industriale, aprendo la strada all'uso di robot collaborativi nelle fabbriche di tutto il mondo. In questo contesto, l'8 giugno si è tenuto a Parigi il primo French-Italian Workshop on Robotics 4.0 for factories of the future, un evento che ha riunito per la prima volta i maggiori esperti francesi e italiani nel campo della robotica.
Organizzato dai principali istituti di ricerca di robotica dei due paesi, il Groupement de Recherche en Robotique del Centre national de la recherche scientifique e l'Istituto di Robotica e Macchine Intelligenti, il workshop ha dimostrato di poter essere un importante punto di incontro per la condivisione di conoscenze, esperienze e idee innovative nel campo della robotica. Uno degli aspetti più significativi del workshop è stata la possibilità di promuovere la collaborazione tra Francia e Italia, paesi leader nel settore della robotica.
Il workshop è stato organizzato da una serie di esperti del settore, tra cui Andrea Cherubini (Université de Montpellier), Mariagrazia Dotoli (Politecnico di Bari), Salvatore Anzalone (Université Paris 8), Mourad Benoussad (ENIT Tarbes), Antonio Frisoli (Scuola Superiore Sant'Anna), Dominique Vaufreydaz (Université Grenoble Alpes). Era presente Marco Borra, attaché scientifico dell'ambasciata italiana in Francia. Hanno partecipato al workshop circa 80 colleghi da molti paesi, sia in presenza che online.
La buona riuscita dell'evento ha spianato la strada per future iniziative di collaborazione tra i due paesi. L'evento verrà infatti riproposto il prossimo anno a Bari, in Italia, durante la prossima IEEE International Conference on Automation Science and Engineering.